VoIP/Phone Solutions
Growing a company in the modern business environment requires enterprise-level phone systems.
RBS' VoIP/Phone Solutions let you enjoy fully featured phone systems without the high price, thanks to its ability to make and receive calls via the internet. VoIP gives faster ROI with as much 70% savings on your telephone bills, compared with landline telephony.
Our VoIP solution is flexible enough that it encourages company growth. No need to worry about adding more extension lines when you have new employees. Since it uses internet to transmit data, you don't need additional lines for communication.
With wireless capabilities, you can connect to the office Wi-Fi and make and receive calls anywhere in your company -- no need to be tied to your office desks. It also allows for convenient remote working, as you can be reached anywhere there is an internet connection.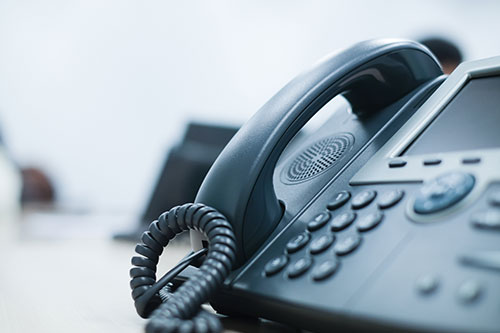 With RBS' VoIP/Phone Solutions, you get features such as:
Call forwarding
Call waiting
Call monitoring
Voicemail to email transcription
Conferencing