Point-of-Sale Solutions
Automate your retail store or restaurant with POS solutions that improve profitability.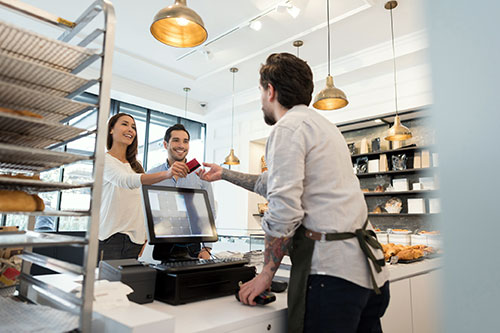 Say goodbye to the traditional cash register or generic Point-of-Sale (POS) system. RBS' best-in-class POS system helps you save money and streamline your operations. Enjoy more effective marketing, membership, staffing, ordering, and accounting in one easy-to-use platform.
Improve customer service with integrated credit card processing, inventory control, customer tracking, full reporting, and a user-friendly interface.